Very nice daughter of VA11 BSZS Zenit (Groovy son) She is Italian bred and now residing in Germany. She has just started show training and IPO training. Very promising with super pedigree !! She has great character and is very out going. She has been xrayed and has super hips and elbows and certified thru Italy. (A NORMAL) She has many Greats in her pedigree such as VA Vegas, VA Pacco, VA Etoo, VA Furbo, VA Paer, VA Quenn !!
Daughter of VA11 BSZS Zenit di Casa Palomba
date of birth March 16, 2017
Elfi Di Val Rufina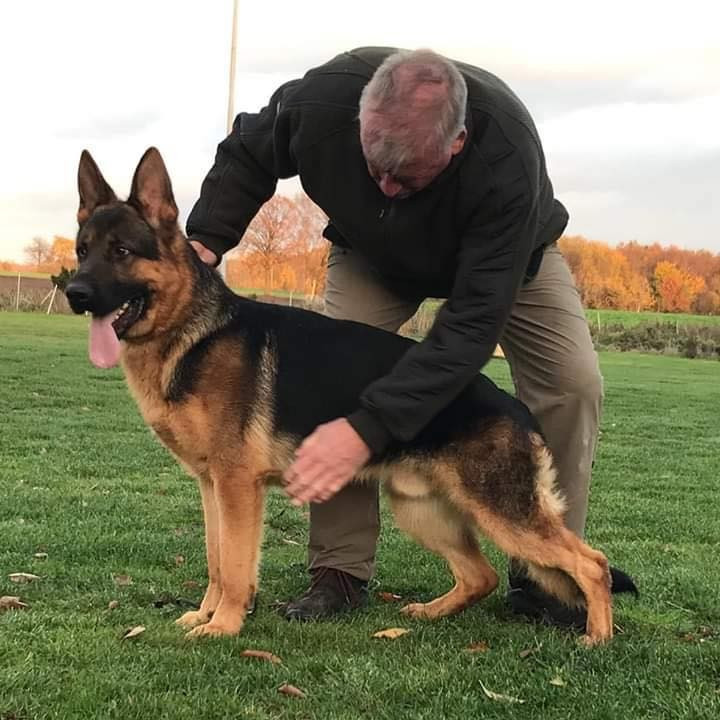 Son of VA Cyrus vom Osterberger Land
Very nice young son of VA Cyrus Osterberger Land !
He was SG72 at the german sieger show out of 125 males and he was the youngest in the class at barely a year old in the 12-18 month class. He has outstanding character and is very handsome. He has a big head and a black mask. He moves very well and has really nice anatomy. He would be an excellent addition to any kennel and family. He has A normal hips and elbows and is 65 cm tall.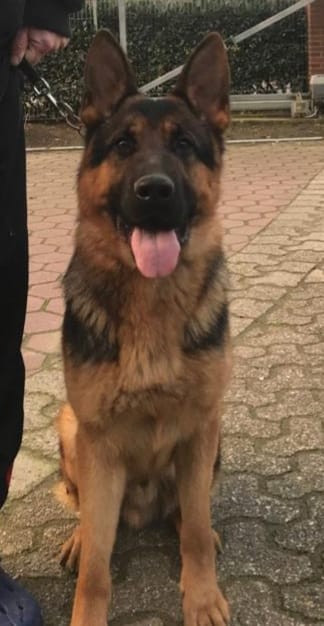 Date of birth August 18, 2017