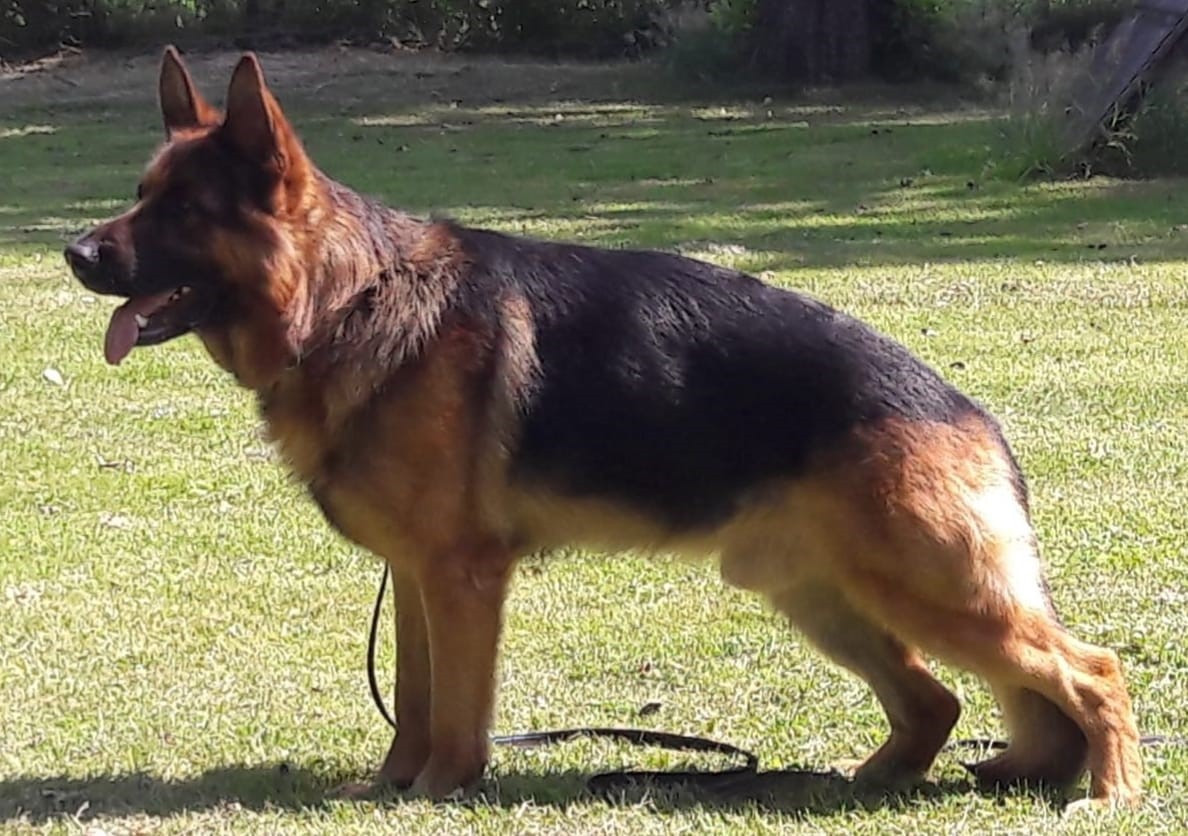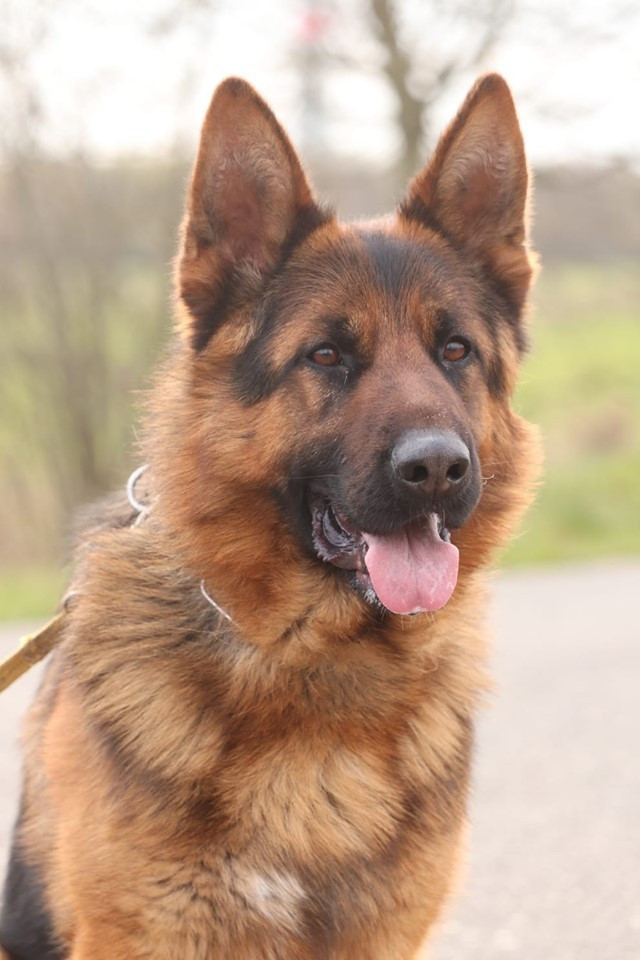 SG Caruso van't Groot-Fehn AD
Date of birth June 19, 2017
Very nice male avaliable. He is a son of Mark vom Pendler and has no Remo in his pedigree which makes him a nice option for using on females with Remo. He has great temperament and is good with people. He is a very handsome male with strong head and bones and dark red and black color. He likes to do the bite work and is ready for his BH. He has german pink papers and is A stamped thru Germany and has good hips and elbows.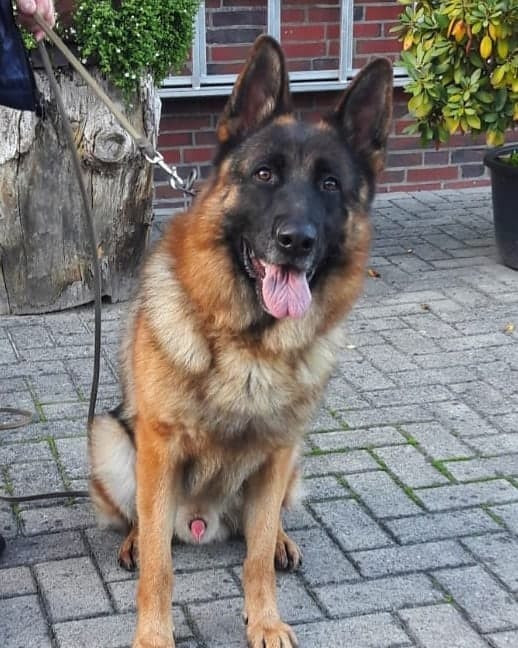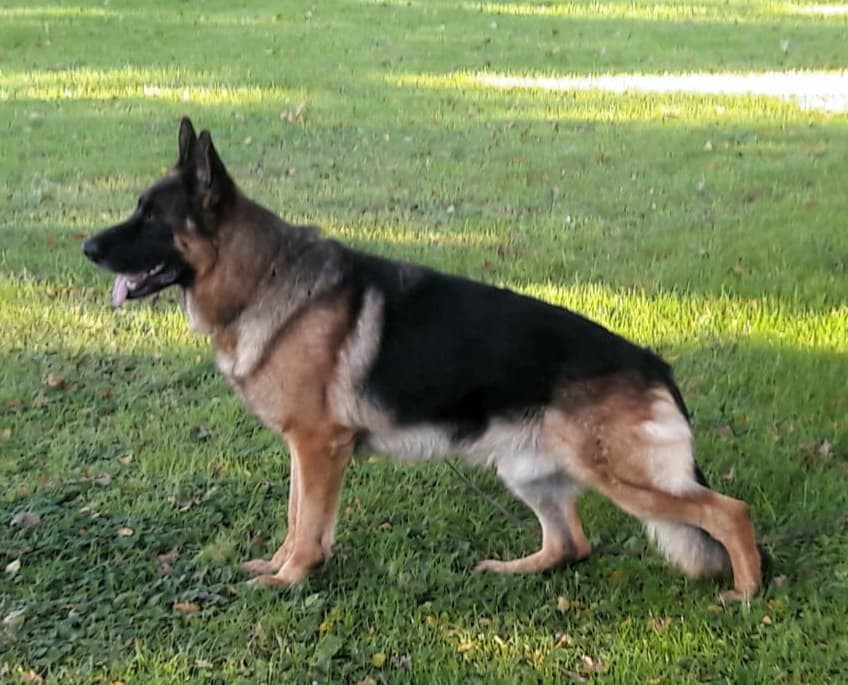 V Bax vom Haus GeSa IPO1 Kkl
Super son of V10 BSZS Gondor Regina Pacis. He has A normal hips and elbows. He is 64.5 CM tall and is V rated for shows. He has very good temperament and loves to work.
Date of birth June 25, 2016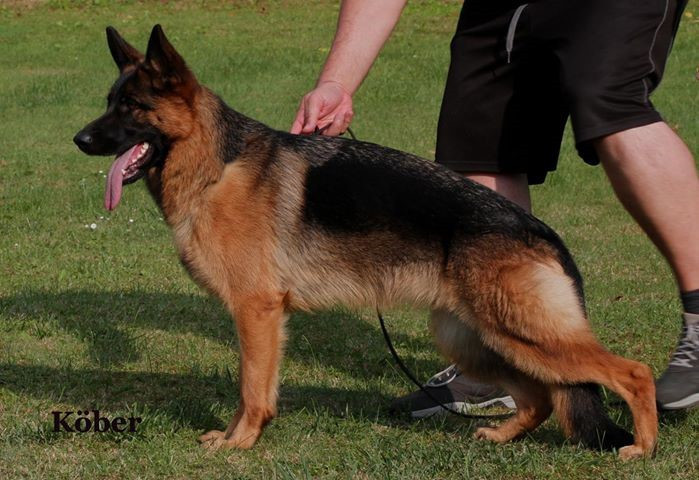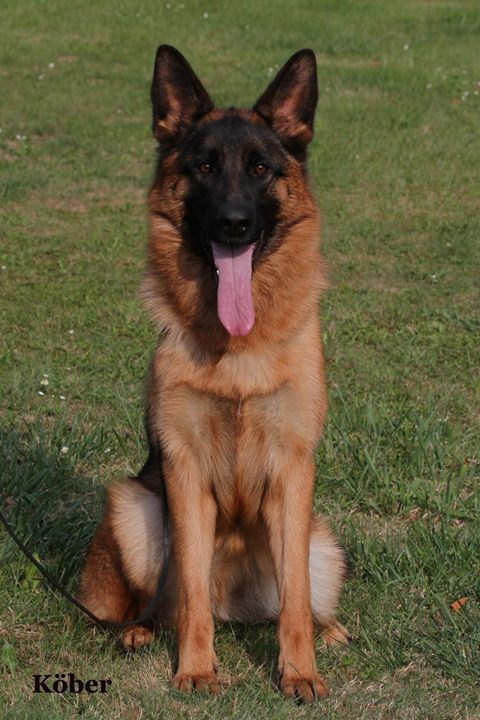 Maybe the Best aus Wattenscheid
Date of birth July 31, 2018
Very nice daughter of Asap v. Aldamar for sale. She has A normal hips and elbows. She has great temperament and is very social.