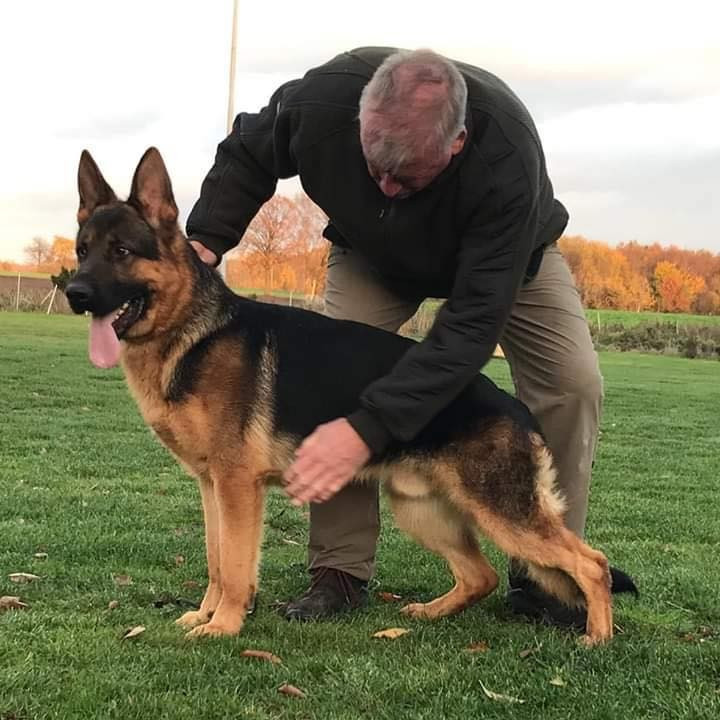 Son of VA Cyrus vom Osterberger Land
Very nice young son of VA Cyrus Osterberger Land !
He was SG72 at the german sieger show out of 125 males and he was the youngest in the class at barely a year old in the 12-18 month class. He has outstanding character and is very handsome. He has a big head and a black mask. He moves very well and has really nice anatomy. He would be an excellent addition to any kennel and family. He has A normal hips and elbows and is 65 cm tall.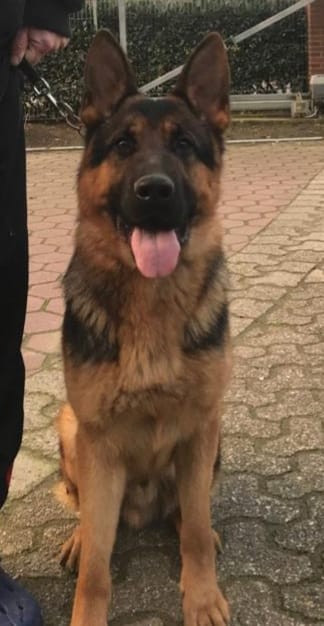 Date of birth August 18, 2017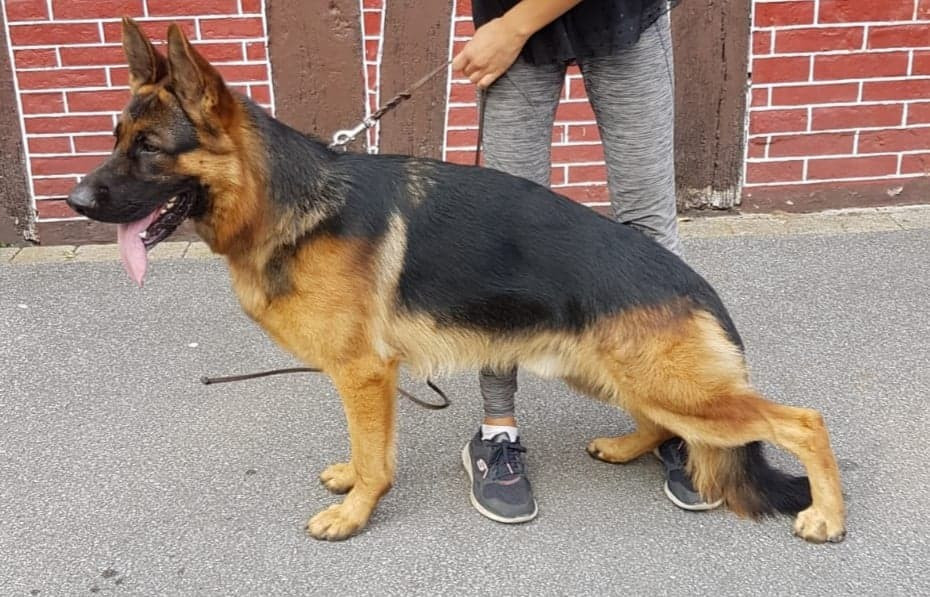 SG Quento vom Holtkämper See IPO1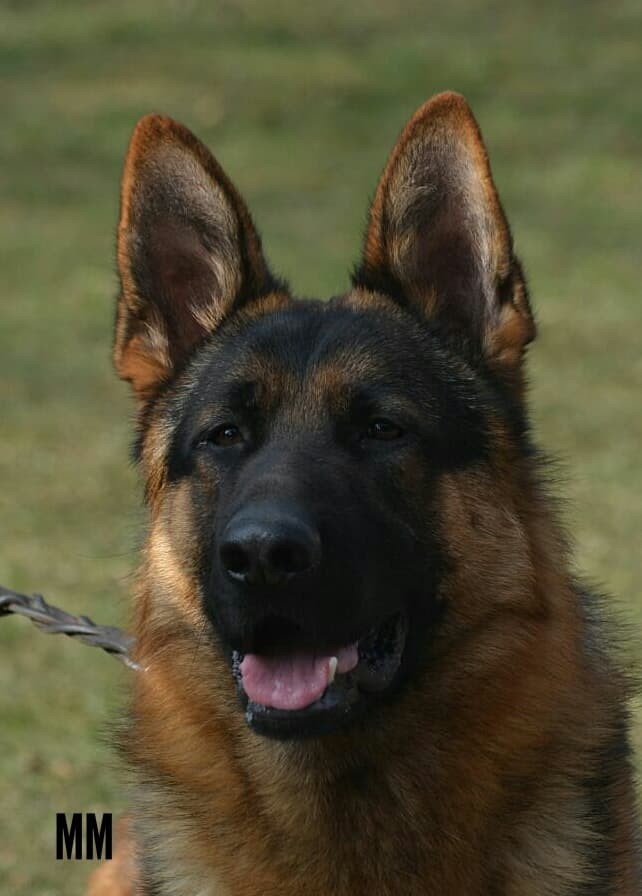 Super young male with great potential ! He is IPO1 and will have no problems to get his kkl as he has super bite work. He has A2 hips and fast normal elbows. He has been in two shows and was SG1 in both shows ! He is 65 cm so nice size male and in the breed standard. He comes from the world famous kennels Holtkamper Hof ! He is super social and very out going.
date of birth december 31 2016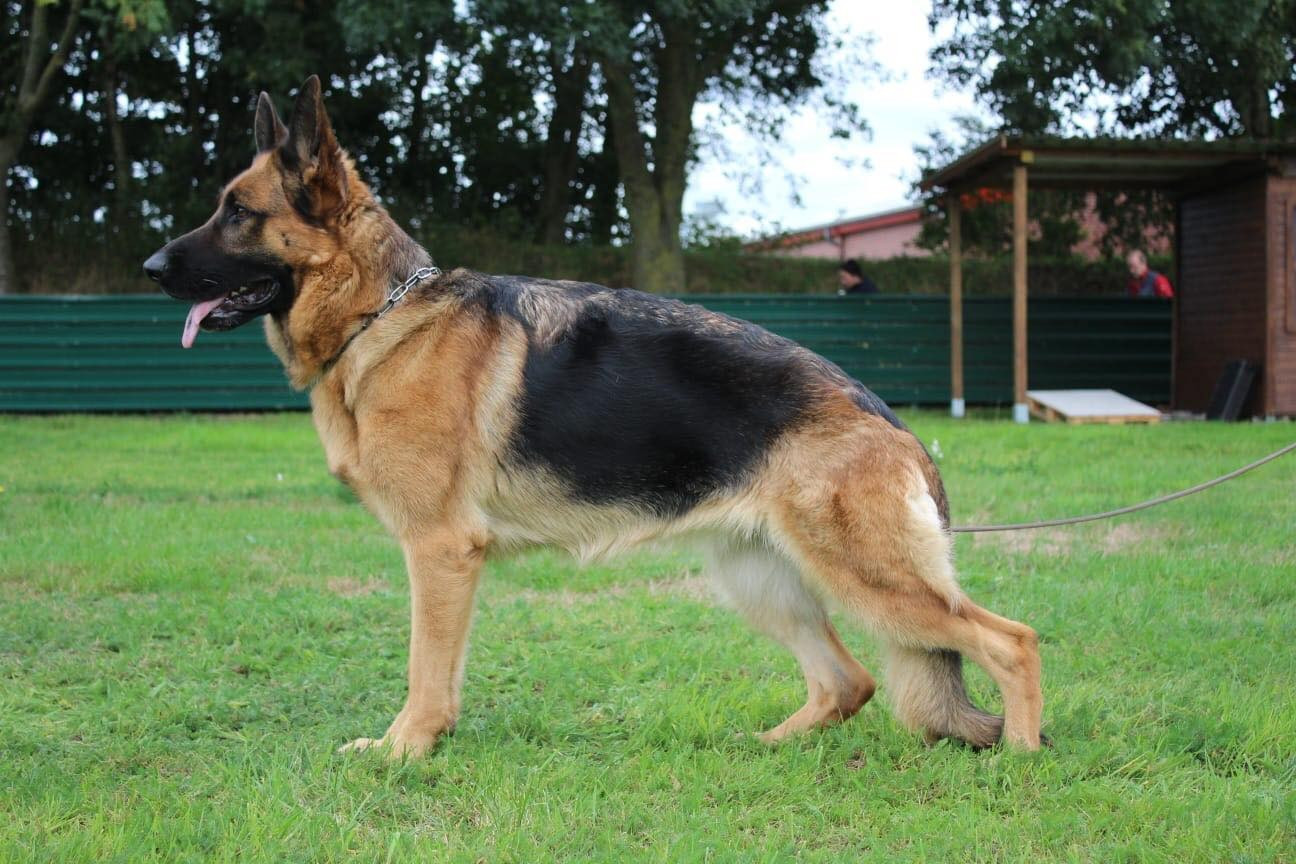 V Paula von Gloria dei IPO1
date of birth Feb 14, 2015
Very nice strong looking female with interesting pedigree for breeding. She has no Remo or Vegas. She has her IPO1 and V show rating. She has not been mated yet. She has very nice temperament and would be a super addition to a family and kennel.